Welcome to NW HOOT
WELCOME to the Pacific Northwest Folklore Society's e-zine the NW HOOT (as in hootenanny). We will announce upcoming events and include articles on folk music, folklore and the traditional music scene in the Pacific Northwest.
April/May, 2016 Vol. 8, No. 4

Pinniped                                       The Drunken Maidens

Past Concerts: Feb. 12 featured Pinniped, and March 11 featured The Drunken Maidens on Friday. This issue features articles: "Of Scales and Temperament," one of a series on music theory by Stewart Hendrickson; and "Building Repertoire and Building Skill" by Laurie Riley. Upcoming events at the Couth Buzzard will feature a concert by Morgan & Graves on Friday, April 8; Claudia Schmidt on Sunday, April 17 (reservations required); and Piper Stock Hill on Friday, May 13. Every 2nd Saturday at the Couth Buzzard from noon - 1:30 pm, Stew's Folk Music Corner will feature tunes, songs, and community singing.  The Events page lists some great concerts through the next few months. We are still looking for more writers for the NW HOOT (send us your ideas and articles). Keep tuned and revisit the NW HOOT as new articles, CD reviews, and videos may appear during the next two months. Donations - We manage to carry on with a small budget, but there are needs to support. For example, we just wrote a check to Couth Buzzard in appreciation of the venue they provide and to help defray the cost of their annual ASCAP fee (for live music). We also need to cover the cost of printer ink and paper for concert posters and internet service costs for our websites. Donations of any amount are welcome - for $20 or more we will send you a free CD: "Songs of the Pacific Northwest", or "Paddy Graber - The Craic Was Great". Send a check to Pacific NW Folklore Society, 11720 1st Ave NW, Seattle, WA 98177. Thank you.
ARTICLE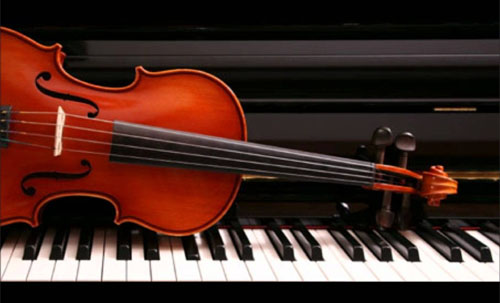 OF SCALES AND TEMPERAMENT
by Stewart Hendrickson
I was recently talking to a friend who is an accomplished pianist. She mentioned a friend of hers who is a concert violinist. When her friend plays for her, she says that some of the notes sound slightly flat. She couldn't understand why her friend plays that way. I have just the opposite problem. To me, some of the notes on a piano sound slightly out of tune as compared to what I play on my violin. I have a similar problem when I play guitar. Depending on which key I am playing in, I have to tweak the tuning a bit to make it sound more in tune.


ARTICLE

BUILDING REPERTOIRE AND BUILDING SKILLS 
by Laurie Riley
It's easy to assume that there's one definition for musical skill, but in fact there are different sets of skills for different musical situations, and each needs to be defined separately. Some people shine in one skill and some in another, and some are adept at more than one.
EVENTS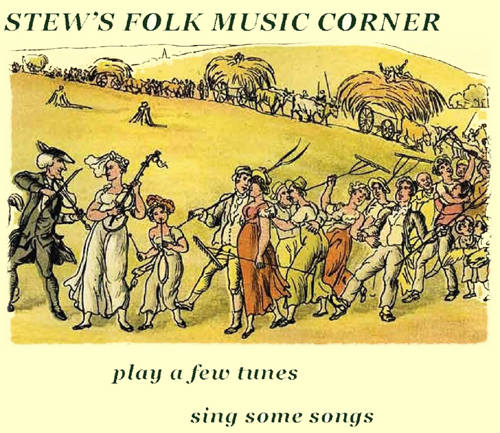 FEATURED VIDEO OF THE WEEK
If you can't view this in Internet Explorer, any other browser (Firefox, etc.) should work fine.

Phil Cunningham on Galician Celtic Identity
Scottish accordionist Phil Cunningham and Galician piper Carlos Nunez on Celtic music and Celtic identity